Introducing the first Government approved 2890C ABR solution
The S&G 2890C Automatic Bolt Retraction (ABR) solution combines life safety with handicapped accessible secure entry when paired with an automatic door operator (ADO).
In addition to meeting the government's ten FF-L-2890C lock configurations for US government or US military applications, S&G also integrates accessibility with life safety. When paired with short- or long-range badge readers or other RFID-compatible components, the S&G ADA-compliant 2890C Automatic Bolt Retraction solution allows secure touchless access and exit control.
The modular design connects with any approved RFID credential reader, making the exit device easy to integrate with existing security components. ABR engages when credentials are approved and RFID signal registers with the exit device – allowing hands-free handicapped access.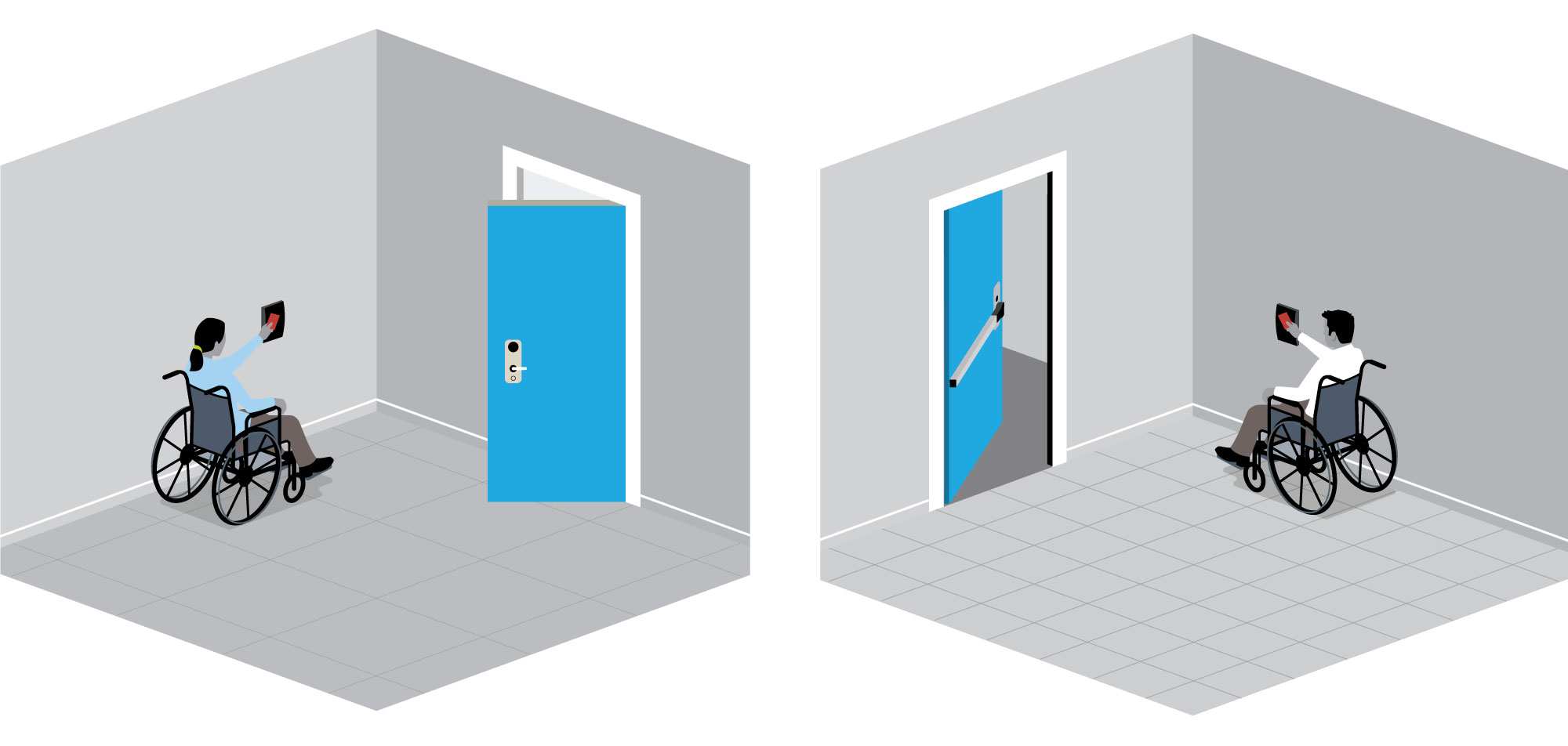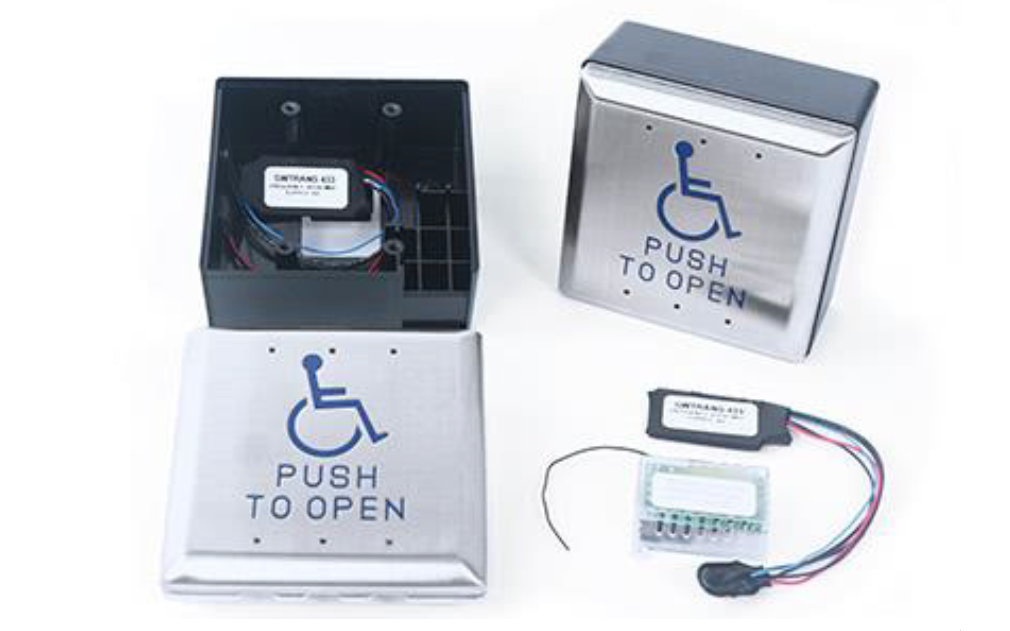 Touchless Access Control when the device is connected to short-or long-range badge readers or other RFID-compatible components.
No-touch, long-distance, automatic opening when credentials are confirmed at an RFID reader
Interior panic bar for life safety single-motion egress.
Five-year limited warranty.
Automatic Door Operator (ADO)
By combining the automatic door operator (ADO) with the ABR, your clients can ensure they are 100% handicapped-accessible.

When ordering the ADO clients receive 2 of the handicapped buttons that can be installed on either side of the door and the operator which is installed on the door.
This will pair with the Automatic Bolt Retraction (ABR) so that when the handicapped-access button is pushed from the outside, but the RFID chip is not swiped the client's door will not open. If the RFID chip is swiped and passed when pressing the handicapped-access button the door will automatically open.
From the inside of the door, which does not require RFID access the handicapped-access button will automatically open the door.
ADO Features
The S&G ADO solution is a non-pivot drive and combination of belt, gear and pulley for less torque, less power, absorbs more abuse, and is quieter than other automatic door openers while complying with all US and Canadian ADA requirements.
ADA Compliant
Meets ANSI A156.19
Certified for use as fire door operators (3-hour rating)
Self-Tuning, Self-Learning
Minimum 5 seconds from close to open
Stays open for 5 seconds
Force: 15 lbs-6.8 kg
Push or Pull (In door, Out swing)
Activation: Knowing Act
Optional Safety Device
Power: 1A, 100W
Non-Handed
Extremely Quiet Operation
Contact Us
Does the S&G 2890C ABR fit your needs? Contact us to start a dialogue today.
2890C with ABR
2890C ABR/ADO System
Built for the nation's highest-security spaces, the Sargent and Greenleaf motorized 2890 Automatic Bolt Retraction solution combines life safety with handicapped-accessible secure entry.
Touchless ADO
Installation Guide
Download the Touchless ADO Low-Energy, Surface-Mounted Swing Door Automatic Operator Installation Guide.